A modern approach to OLAP
Your investment in OLAP data analytics was a strategic decision, but the big data landscape has changed. Mining insights quickly from your business' massive datasets isn't so easy with a toolset built for decades-old analytics challenges. If you struggle with slow query speeds and report performance, cubes that take hours to render, or limited cube dimensions and access controls, then it's time to consider AI-Augmented OLAP.
Learn how Kyligence's AI-Augmented OLAP approach to big data analytics elegantly solves all of the challenges legacy OLAP solutions encounter when dealing with the size and complexity of modern data analytics work. Whether you are looking to fully migrate from your legacy OLAP or just enhance it, Kyligence provides a streamlined path towards modernization.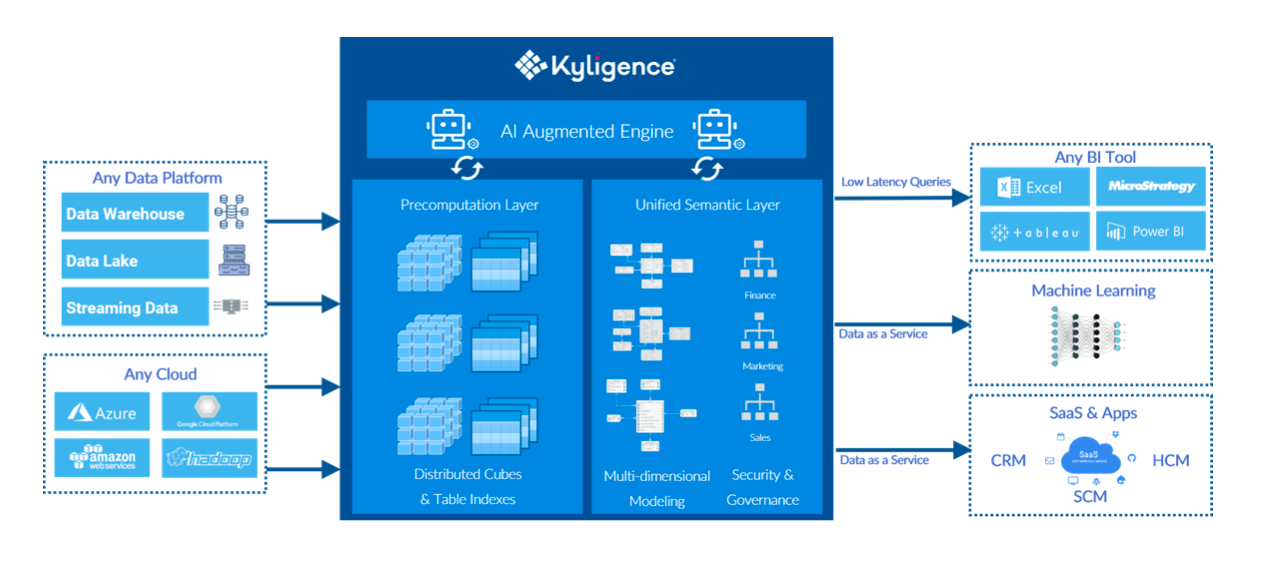 Blog: The Evolution of Precomputation Technology